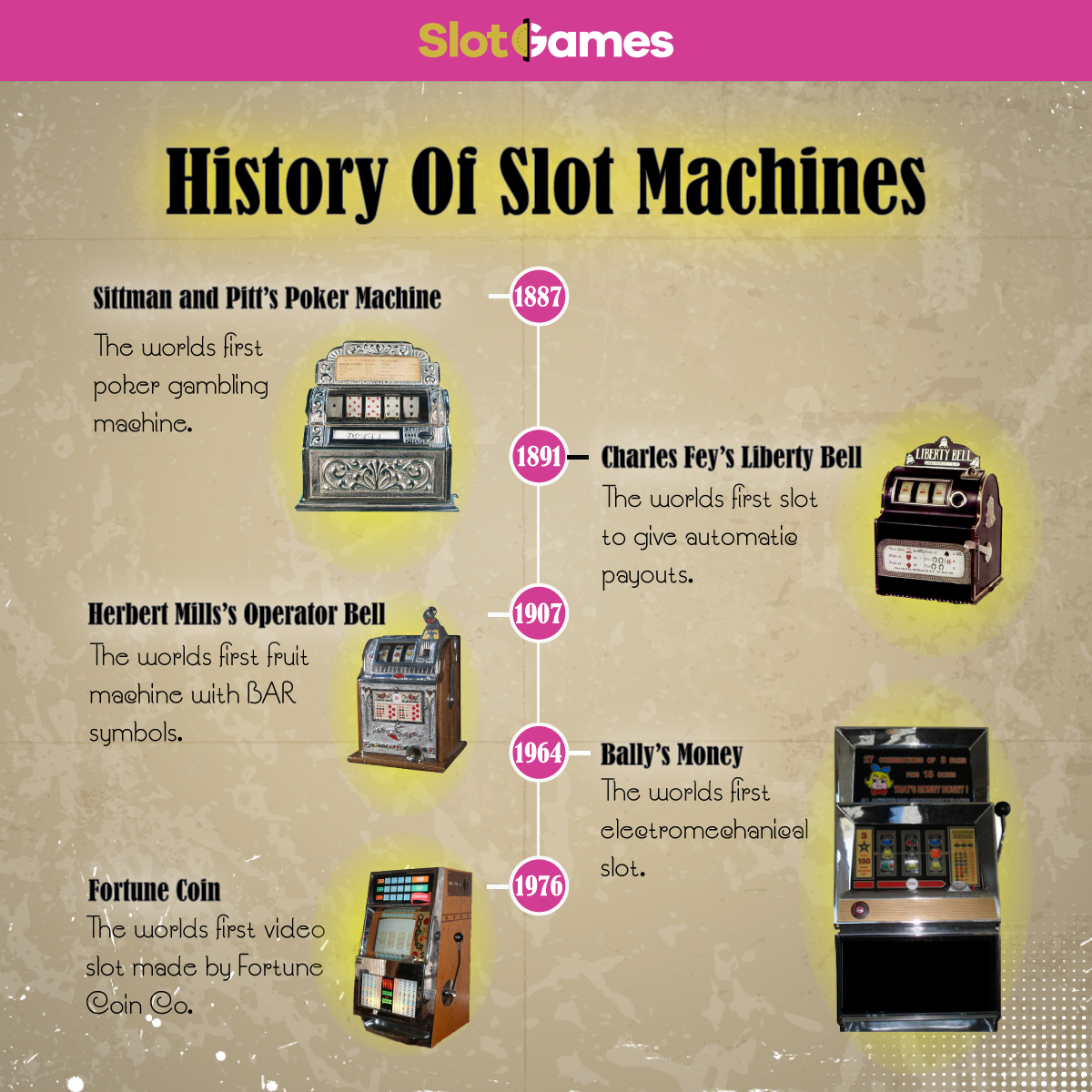 Nowadays, you have hundreds – if not thousands – of different slot games that you can play online with the touch of a button. However, the origins of the slot game are very different to what you're accustomed to playing with now. Let's take a look into the history of these games and where we think they'll go next!
Sittman and Pitt's Poker Machine
This was really the inspiration for the slot machine and the world's first gambling machine. It was a very simple game that used the symbols from a deck of cards. The cards would be dealt in hands of five and then the player's hand would trigger a payout.
This machine was created in 1887, which predates what people often think of as the first slot machine…
Charles Fey's Liberty Bell
This machine more accurately represented what we think of as a slot machine in this day and age. The game used simple symbols to create winning combinations, using a mechanical system. This would pay out a maximum jackpot of 50 cents to the luckiest punters.
The liberty bell itself made an appearance on these reels as a symbol. This piece of American history was near and dear to Fey, who decided to immortalise it further within the game.
Herbert Mill's Operator Bell
This was the first machine to use the BAR symbol, which now features in a lot of modern slots. This symbol is believed to have come from the packets of chewing gum that would be displayed on many reels. During the time at which slot machines were not allowed in the US, they were changed to dispense small treats, like gum and cigarettes, instead of money.
Bally's Money Honey
This slot machine was the first to combine mechanical and electrical elements to create a game. This game still featured some mechanical elements, though a few of these were just to keep with the expectations of the time. Elements like the one armed bandit were kept in, as players would expect to see this.
Over time, these have changed to become more in depth and less like the slot games players would be accustomed to at this time.
The First Video Slot
The first video slot as we know them didn't come along until the 1970s. The first version of these games was manufactured by a company in Las Vegas called the Fortune Coin Co. They hooked up a Sony display to a logic board and then added this into their cabinet. They created a bespoke cabinet to transport these games, which went on to become a great success.
The company and the technology that they created was later purchased by renowned developers IGT, who still exist to this day.
Online and Beyond
The march of progress never stops and with the era of online games, the possibilities are endless. These games can be played in the comfort of your own home, with plenty of different options to choose from. With so many developers adding in their own view on these games and new themes, there are games to suit any player.
In the future, augmented and virtual reality slot games are bound to become more mainstream. There are some developers experimenting with these games at the moment, which will become more prevalent in the future.
With a history of over a century, we think that slot games are here to stay! As we move towards the future, we think there will be some changes, but slots will continue to be popular.