Candy Burst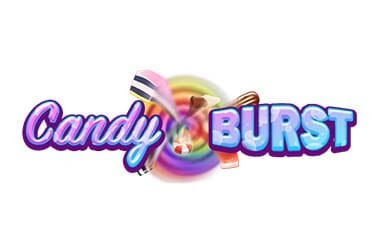 Slot games have changed drastically over the years however there is none quite like Candy Burst! This energetic slot is very similar to a well-known sweet game that you may well know – Candy Crush. Match the professors to get into the free spins bonus. The developers Leander have put all their focus into this game to make it as entertaining as possible. Try Candy Burst for yourself now at Slot Games.
Design
The Candy theme on this game is shown throughout with most symbols representing sweets you will be accustomed to. This includes cola bottles and toffees. They are all worth very different amount and some of them do some amazing things. In addition to this, you will find the conventional A, J, Q and K symbols that are the lowest paying of them all.
There are also some lower paying symbols including the Q, K, and A. They are included in many other games and they have been specially designed to fit in with the theme of the slot. Altogether, Leander has designed a game that is charming and fully cohesive from start to finish.
How to Play
Check out the information button at any time to check out the value of all the symbols. The background of the slot game is snazzy bright pink and blue colours that fits in with the high energy of this game. You can play this game manually of can select auto-play. Leander have also developed this game so that not only can you play it on the PC but on a mobile device.
Game Features
The free spins bonus has a bit of a twist to it. First, you need to get into this feature and to do that look out for the professor symbols. He is the guy with the white beard, glasses and white coat. If you manage to pull in 3 of these symbols, then you will immediately trigger 8 free spins.
If you are lucky enough to get 4 of the professor symbols then 12 free spins will be yours or even better still, max out with 5 professor symbols to immediately receive 16 free spins. Whilst you are active in the free spins bonus feature look out for those special symbols as they could be the key to earning a lot of cash.
Some of the symbols will also add something extra to the reels. The Gobstopper clears all symbols on the reels, the Toffee clears all symbols adjacent to it, the Crème Swirl clear all symbols in a diagonal line, the Humbug clears all symbols in a column, and the Everton Mint clears all symbols in its row. The only symbol not affected by these is the wild.
The best games are charming to play from start to finish. This game is definitely one such game which ticks all of our boxes. Whether you have a sweet tooth or you just want to try something new, this is the game for you.
Game Stats
Paylines
25
Min. Bet
£0.25
Max. Bet
£6.25
Bonus Round
Various